Dr Dominik Waßenhoven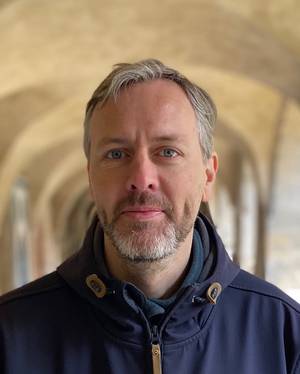 Lecturer (Akademischer Rat)
Contact person for traineeships of M.A. students
Contact details
Office: Philosophikum, 4.126
Phone: +49 221-470 2720
dominik.wassenhoven
uni-koeln.de
Twitter: @domwasz
Humanities Commons: domwass
ORCID iD: 0000-0001-8154-6053
Postal address
University of Cologne
Department of History
Medieval History
Albertus-Magnus-Platz
50923 Cologne
Germany
Office Hours
Mondays at 16.00–17.30 (during terms)
It is not necessary to make an appointment in advance, you can just drop in.
Office Hours (non-term)
Wed., 17/7/2019, 9.30–10.30
Mon., 22/7/2019, 13.00–14.00
Thu., 1/8/2019, 10.00–11.00
Thu., 29/8/2019, 10.00–11.00
Mon., 9/9/2019, 9.30–10.30
Additional appointments are possible by arrangement.
Submitting Student Essays
You have to submit your essay as a hard copy as well as in electronic format (PDF). In order to meet the deadline it is sufficient to hand in the PDF file. Please convert your document to PDF, since a scan of the hard copy is unsuitable.
The hard copy along with the statement ensuring good scientific practice can be submitted in the following ways:
• Submission at the Department's Secretary's Office (Philosophikum, Office 3.009, Third Floor)
• Submission into the postbox next to Office 3.009
• Posting (Postal address: see above)
You should put the hard copy into an envelope or a simple transparent cover. Please do not staple the hard copy and do not use folders, folder files, spring binders or similar, because I am not able to give them back to you and I have no use for it.
Registration for an Oral Exam
You have to register for an oral exam both in KLIPS 2.0 as well as in my office hours. Please bring the completed registration form; on the Department's website you will find the registration forms corresponding to your degree.
Exam Licences
Bachelor exam (oral) und Bachelor thesis
State examination:

Fachprüfung 1 (oral exam)
Fachprüfung 2 (written exam)

Written exam in teacher training program